you'll be let into yards that you help with if you don't help then you don't get let in easy.
no selling normals
ever
and never sell access to yards
ever
or you can expect probably not to be allowed in the clan
clan channel is #secret type /join #secret on IRC to join (I have permission to post this c: )
Ranks:
Royals: benefits: owner on channel and allowed into most of my yards that i've done ex: regigigas,regice,registeel,deoxys,shaymin,etc.
Requirement to be Royals rank: have helped greatly with clan yards and not been a noob
Silent Secret Holders:
benefits: admin on channel and allowed into all yards
requirements to be this rank: active, helpful, and have a brain.
Secret Keepers:
benefits: get access to all yards
requirements: have one useful yard for the clan.
Blabbermouths:
requirements to be this rank: for the lazy people and they get no power in chan and no access to yards
Members: glucht23
attila94 a.k.a. MeL
cherry12 a.k.a. OVO
Gokusfriend a.k.a. Goku
Chuss_6 a.k.a. Darklord_6
Reaper1393 a.k.a. reaper
W0LF3M4N a.k.a. W0LF3M4N
aegaeon a.k.a. aegaeon
Yards:


done (basically)

done

done

done

done (basically)

done





Done


in progress



Done

Done

done
done
done
done
done

Done
done
in progress
in progress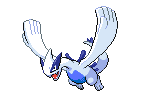 done

Done
yardnames:
deathstar89
proswag23
toopro4you23
kingmidas23
uxieyard23
mesprit23
iron23
regirock23
cherry12
goldenprocastinator23
blazinginfernape23
glucht2_3
Articuno23
Canttouchthis23
aegaeon (mew)
additional yards non legy:
karatekid717 (eevee)
aipom_growl (aipom and growlith)
larv_rio (larvitar and riolu)
aeg_char (charmander)
gible23 : gible 50pgs
axew23: axew 50pgs
croagunk23: croagunk 50pgs
gligar23: gligar 50pgs
burnitup9: 5th gens 100pgs
secretbot: I don't remember. think the rarer ones of the 5th gens
and i can't think of others atm